So Are We Ready To Kick Off Our Comfort Zone ????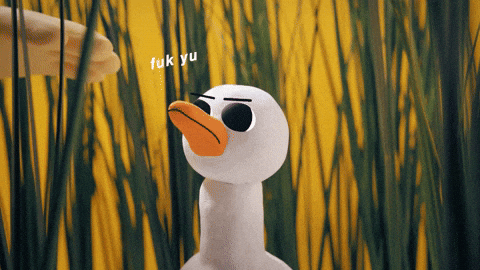 Comfort Zone is our own personal environment where we are at ease of doing our daily activities.It is something
which doesn't allow us to move out of our relaxation mind state. When one is at its comfort zone, their daily
routine becomes monotonous and when some certain situations arise where you have to break the ice ceiling and
come out of your zone you start getting restless. We as a human need to understand ourselves in and out for
growth in our life from all corner of our life.
So Lets Start With Answering Few Questions For Self Discovery:-
 What is it that is going on your mind and heart this right moment? Are you Feeling Happy, Sad or you are just taking everything so deeply and intense that you forget to learn who are you and what exactly you want from your present moment.
 What is happiness according to you? Something material happiness or the happiness from your successor is the one you get from your inner peace?? According to me, happiness is letting every situation be what it is, instead of thinking what it should be.
 It takes no time for the universe to manifest what you want. If you are delayed for your blessing then it is most probably because you took long in getting to the place of believing and being grateful what you already have.Be grateful for what you have now.
Have you ever just sat there, lying on your back, gazing on stars, feeling a tight grip wrapped around your heart and then imagining what is it that you most love about yourself. What is it that makes you feel complete or sometimes break your tears fall down.
 Do you know the answer what makes you scatter down and breaks your tears flow and hurt you to the core? Pain is something we are inherited with, it is the most difficult hardship we all need to fight to reach our zenith. Pain can make you drift apart or it can make you strong enough to fight your battle all alone.
 We often ignore our small victories, be it in terms of career, finance, life, family etc. Always remember this " You Are Born To Win".  Sit relax and note down your little bundle of victories and successes of your life. Appreciate each of them and feel the joy of happiness and an inner smile on your face.
What Lessons Did I Learn Today? 
Learning isn't always education. Learning can happen in any area of your life. You learn from your mistakes and sometimes from your own or other's experiences. Imagine what lessons you've learned today from your entire day and make it a gateway to upgrade yourself on daily basis.
What Are My Strengths? 
It takes a lot of strength to pull yourself out from an anxiety attack or a panic attack. Your strength defines how strong as a person you are.Are you a warrior who fights proudly with truth or are you a failure who hides inside the comfort zone and protect oneself from real-life situations.
How Would My Bucket List Look Like? 
Before you die what are the things you really want to do which in return is going to make your inner health fit n fatty. Take your time out from your dizzy busy schedule and start living your every day as your last day.Move your butts and explore the beautiful world around with your own view and interest.
At The End Of My Life, What Do I Want My Legacy To be?
 The end is inevitable.What impression do you want to leave behind? Living a life of character, conviction, and compassion will never be forgotten and in return, it will add value to other people's lives. Leaving footprints of trust and good deeds will be carried forward even after your demise.
Please follow and like us: