What is Gossiping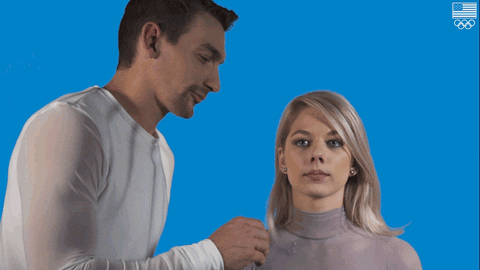 What is GOSSIPING? It is a rumor, it is an idle story one or the other cook to have some fun. It is an informal form of communication where one word spreads to other without any delay. Sometimes it is misunderstood by the other which results in conflicts between two soulmates or even between families.
We at the 21st century have been so much addicted to social media and gadgets that we hardly know what is true and what is our relationship. Every time you travel, you hear something or the other about the place. And live in a lie which the media shows us.
The status of the second person has become the main hurdle to our growth and success. We do not analyze the right or wrong but rather participate in the competition of high profile status level. It is consider as a waste of time. In some case, even our friends become our enemy. What is gossiping actually?
There are different forms of gossip, it has both pros and cons of it.
GOSSIP AT WORKPLACE :
What is gossiping at workplace refer to? Workplace gossip is an informal type of communication which is not in control by the authorities. They are the easiest way of spreading a word from one level to another. Sometimes its beneficial for the top level authority as one action towards an employee gives a lesson to every single employee in the company.
Powers That influence Gossip In A Workplace :
COERCIVE – When a gossiper spreads a negative image or word about a person, the person in an effect that the gossiper might spread the information all over. It increases the power of coercive in gossiper's nature.
REWARD – When a gossiper spreads positive information about a person, the person believes that the gossiper will spread a positive image of the person. In return,n it increases the power of reward in the gossiper.
EXPERT – When a person has detailed information about something or any person or say any important values of the organization, it enhances the expert power of the gossiper.
REFERENT – This Power can be positive as well negative in any situation. If a person who is a gossiper is refer to another person as negative impact or a waste of time it decreases the power. And if the same person comes to a social circle and is base as an all-rounder who knows each and everything. Can, in turn, therefore, increase the power of the gossiper.
NEGATIVE IMPACT OF GOSSIP IN A WORKPLACE :
Waste of Time.

Lost Of Productivity.

Hurt Feelings And Reputation.

Increase Divisiveness in employees as the clear fact is unknown.

Increase in Anxiety as the real information is undercover.

Unprofessional behavior.

Increase in the chance of conflict.

Reduce Respect Among the Level of Hierarchy.

Increase Informal Communication.

Reduces Trust Level.
"Be Careful Who You Trust. If Someone Will Discuss Others With You, They Will Certainly Discuss You With Others."
A Story which We All Can Relate At Our Workplace.
                                              THAT'S NOT MY JOB.
This is a Story About Four People.
Names: Everybody, Somebody, Anybody, And Nobody. There was an important work to be done in an organization and Everybody was sure that Somebody will surely do it and they were carefree.
Anybody could have done the work, but Nobody took the initiative and it took place undone.
By knowing the fact that it was undone Somebody got angry as Nobody did the work as it was Everybody's work to complete it.
Everybody thought Anybody could do it, but Nobody realized that Everybody wouldn't do it.
In the end, it ended up that Everybody blamed Somebody when Nobody did what Anybody Could have done.
Rumors spread faster without knowing the fact of right and wrong. When it reaches to the person all the misunderstanding starts, as long as the truth comes upfront . Do we understand the real meaning of gossiping? What is gossiping according to us?
Gossiping is sometimes interesting and sometimes carried by haters to fool the people. People who do not see the truth, but believe in the words carried out by thousands of people are mostly the one who accept this.
Please follow and like us: