What would make me Happy Right Now?
What Would Make Me Happy Right Now?
What is happiness according to you? what would make me happy right now? What do I love about myself? Do you think you will be happy if you have a job, well-settled family, friends to go around with? Is material happiness what are you seeking for in life. If yes, then am sorry according to me any person running behind material happiness does not know what true happiness is. They don't know the importance of being grateful.
Happiness is inner peace. Happiness comes when you fill satisfied and fulfilled. It is the feeling of contentment, that life is just as it should be. Happiness comes at the moment. At this moment what you are feeling is what decides your happiness at the moment. It is the mental and emotional state of well-being and feeling intense joy and peace. Happiness can be boosted through good nutrition and proper health practice.
There are tons of things you can do to keep yourself happy. Our attitude towards our comfort zone is what decides, what can keep us feel happy or unhappy.
It is true in our daily life we meet with a lot of situations and circumstances which definitely all of them may not contribute to happiness and some may create pain.
Therefore it is a matter of choice, we can refuse the negative and unhappy moments to enter our mind and rather chose to cherish the joyful moments along with our victories and successes.
It is on us, we can control the outer events from not entering us and influencing our mood. If we don't do this we become their slaves. This way we lose our freedom and let the external environment determine our happiness. We can free ourselves from all these thoughts and chose to be happy internally. There are a lot of ways to add happiness to our lives. And we can add a lot of lessons through happiness.
"NOBODY IS IN CHARGE OF YOUR HAPPINESS, EXCEPT YOU."
what would make me happy right now?
Happiness is usually experienced when there are no worries, fears, or other obsessing thoughts. It is the outcome of our positive events which actually is a feeling felt from the inside, triggered by our external events.
Things To Follow In Daily Life To Keep Yourself Happy 
Change the way you look towards things. Always look at the bright side.

Think about solutions, not about problems.

Each day, devote yourself to reading a few lines or a page of inspirational books or articles.

Watch funny comedies that make you laugh.

Listen to relaxing and uplifting music.

Catch your thoughts.

Always look at what you have done not at what you haven't.

Plan your day and feel gratitude for whatever you have.
Sometimes, you spend all day successfully carrying out many plans that you had scheduled, but instead of feeling happy and satisfied with following the to-do-list, you look at what was not accomplished and feel unhappy. This act is unfair towards yourself, you yourself blow down your self-esteem. Rather accept whatever comes your way, be it failure or success. Everything comes to you because you have chosen it for yourself. Sit, relax, and give a thought to one question at present: what would make me happy right now?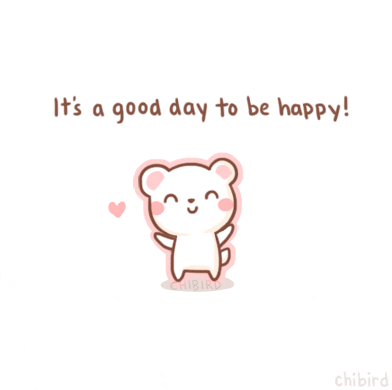 Each day at least does one act to make others happy. Make it a routine of helping others once in a day. This can be a kind word, helping your colleagues, stopping your car at the crossroad to let people cross, giving your seat in a bus to someone else, or giving a small present to someone you love. Have you ever sat and thought what would make me happy right now? The possibilities are infinite, and when you do so you open a door of happiness for yourself. Happiness comes when you share them with others around you. It is an act of giving and sharing with others.
Have you ever thought what is the exact thing which is going on in your mind presently which can get a smile on your face? No, stop reading further and just for few seconds close your eyes and think what is it that can get a smile to your face, when you are at your lowest point. And then notice as you will open your eyes, you will have a smile on your face too. Feel the pleasure of happiness with inner satisfaction and peace. 
Do your best to stay detached from negativity and negative people, when things do not proceed as intended and desired. It will help you stay calm and control your anger, moods, and reactions. Staying Detach is not indifference. It is the acceptance of the good and the bad and staying balanced. Detachment has much to do with inner peace, and inner peace is conducive to happiness. It leads to internal happiness.
Happiness is like the sun, it is always shining inside you, but too often, it is hidden under your thoughts and worries. Just as the sun is hidden beyond the clouds, you have to scatter and dissolve your negative thoughts and worries, so that you can experience happiness and once you do this you will feel immense joy and peace.
Happiness is not something that is situated far away, and which is unattainable.  Remind yourself what would make me happy right now? It is here, within you, ready to emerge when you let it. Happiness does not depend on circumstances, possessions or events, but it is an inseparable part of your consciousness and comes out when your mind is free from disturbing and constant thought of negativity. It emerges out of your conscious and unconscious mind. When the balance is there in your thoughts, and you are able to judge right and wrong for yourself, happiness is present.
Please follow and like us: