Things Beyond Our Selves
Human beings are unique and different as we are the only animals who can read and write. We are the only one who can conceptualize and think Things Beyond Our Selves. Just like dogs, they don't sit around and wonder about their career or earning a handsome amount of money to run their family. We need to understand the wisdom of karma. None of the animals think about there past, good or bad things they doing and wonder what if they did things differently, life would have been something else. They do not think about their future possibilities and do not know what karma is. Animals do not tend to represent themselves wondering if other animals like them or not. We need to think about other variants of things beyond our selves to know the truth of karma.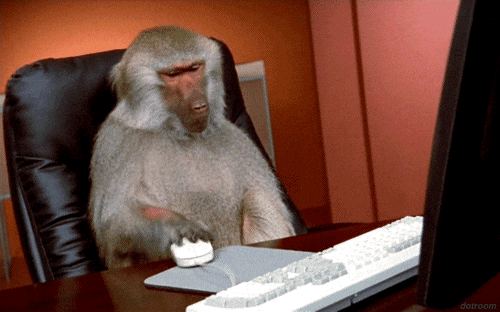 Being humans, we are divine with the ability to imagine our selves in any different situations, to think about both past and future. We have brains to analyze other situations and circumstances where things could have been different. We are given the power of mind and heart to think before we react to certain things. Humans have an obsession to see things beyond our selves. And it's because of this unique mental ability, that at some point, we get an intuition of our own death. This is where the law of karma plays an important role.
We, humans, are able to conceptualize different other versions of reality. Therefore, we are the only animals in the universe to imagine the reality without ourselves in it. We have the tendency to look at things beyond our selves. Realization of death is a deep existential nervousness that controls everything we think or do.
We human being have two selves just as two sides of the coin.
1. First Self– Is our physical self i.e. one who eats, sleep, snores, walk, run etc.
2. Second self– Is our identity or whom we see our self as.
At a certain point, we are all aware that our physical self will eventually die. Death is inevitable and that its inevitability at some unconscious level, scare the shit out of us. Therefore, in order to compensate for our fear of the inevitable loss to the physical self, we build our conceptual self that lives forever and they are the things beyond our selves. This is some of the reason why people write their names on buildings, on statues or even on some spines of books. These are some reasons we feel compelled to spend or give our most of the times to our children, to others.
In the hope that our influence, our conceptual self is remembered and will last way beyond our physical self. We do this so that we are idolized and revered long after our physical self-cease to existed.
Such an effort is called our "immortality projects". A project that allows our conceptual self to live way past from our physical self. All of us human being are basically the result of this projects. The cities the government all of us today are the immortality projects of men and women who came before us. They are the destroyed part of the conceptual self that cease to die. Names like Jesus, Einstein, Shakespeare, Napoleon are just as powerful today as when those men lived, if not more so.
And that's the whole concept. Whether it be a mastering in the art form, conquering a new land, getting rich or simply having a large and loving family that will live on for generations. Hence all the meaning of our life is shaped by this innate desire to never truly die.
Religion, Arts, Politics, Sports, Technological innovations are some of the results of people's immortality projects. Centuries of the unjust use of power and bloodshed of millions has been the result of one's immortality project with another's. But when our projects fail, when the meaning is lost, and when the prospect of our conceptual self-outliving our physical self no longer sees to be possible, the death troll creeps in our mind. This depressing anxiety causes mental illness.
These immortality projects are nothing rather than our own values. They are the parameters of worth in our life. And when our values fail, we fail too. In essence, we are driven by fear, and this is the only thing that distracts us from reality and the inevitability of our own death. And truly not giving a thought about it is to achieve a spiritual state of our own existence. In that state, one is far less likely to get caught up in various form of entitlement. Our immortality projects are actually a problem, not the solution for our conceptual self. Once we become comfortable with the fact of our own death, we can choose our values more freely unrestrained by any illogical immortality.
Please follow and like us: